CANVAS REBEL INTERVIEW
ORLANDO VOYAGER INTERVIEW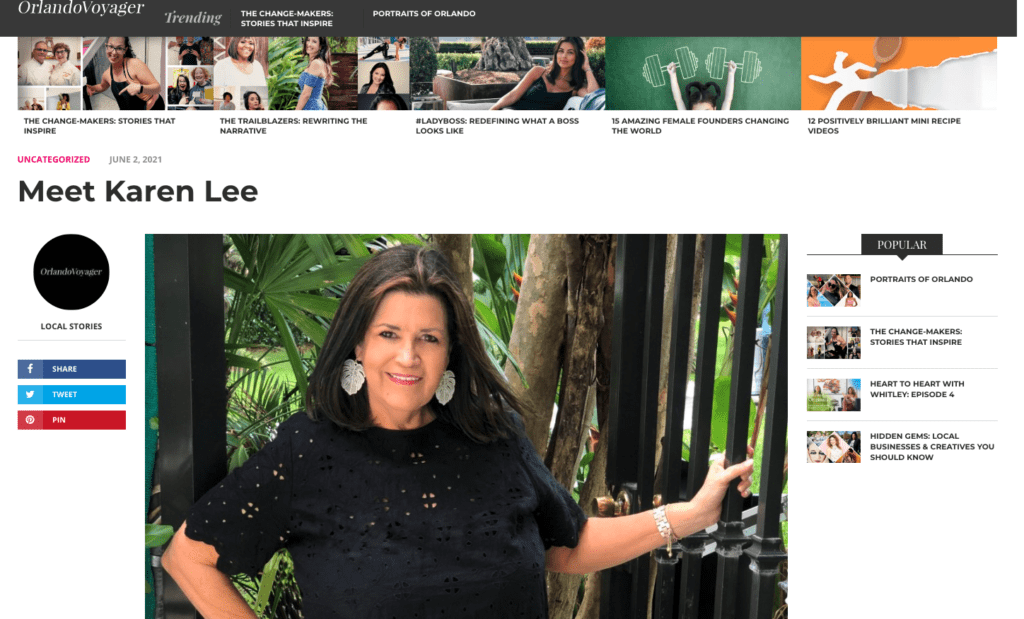 LOVE LEAD EXCEL PODCAST
BEHIND THE VEIL PODCAST
ORANGE COUNTY CONVENTION CENTER
The Florida Wedding expo was the first public event back to the Orange County Convention Center during the Co-vid 19 pandemic, helping engaged couples continue with their wedding plans while safely and successfully getting the event industry back to business.
ORLANDO SENTINEL AT THE FLORIDA WEDING EXPO
The Orlando Sentinel visited our summer Florida Wedding Expo at the Rosen Plaza Hotel to see how couples were planning their weddings around seasonal weather challenges. While there, they had a chance to interview Florida Wedding Expo President, Karen Lee about our events.
ORLANDO MAGAZINE FEATURES THE FLORIDA WEDDING EXPO
Orlando Magazine asked us to provide some information and tips on how to make the most of your time at a wedding expo.
ORLANDO MAGAZINE FEATURED WEDDING
Our first Real Wedding couple were featured not only on the cover of Orlando Magazine but in a breathtakingly beautiful 5-page spread of their gorgeous wedding at Luxmore Grande Estate.
ORLANDO MAGAZINE
Orlando Magazine interviewed us about the huge variety of options brides and grooms can find at a wedding expo.
VSN MEDIA AT THE FLORIDA WEDDING EXPO
VSN Media visited the Florida Wedding Expo in Orlando and got some great feedback from our excited brides and grooms at the show.